Child and Adolescent Psychotherapy
Child and Adolescent Psychotherapy differs from individual therapy in that this treatment uses specially designed, age-appropriate tools and techniques for the child's developmental level. These techniques are less verbal (i.e. games) in order to aid children in expressing their worries and conflicts.
We focus on creating a pleasant and safe environment for both children and adolescents, making sure they do not feel anguish as they learn to manage their emotions and behaviors in a healthier manner and develop an appropriate sense of wellbeing.
With teens, we focus on promoting an environment based on mutual respect and trust, so that they feel free to express their discomfort through dialogue. We offer guidance as they figure out their roles as individuals; learn to make decisions that are positive for growth and take responsibility for their actions. We prevent risky behavior by focusing on self-realization, good self-esteem, clear communication, and seeking healthy relationships.
We also work with the many fears and concerns teenagers may have as they go through this stage of development that is filled with many changes and adjustments. This service is offered in English, Spanish or French.
Some of the situations addressed in therapy: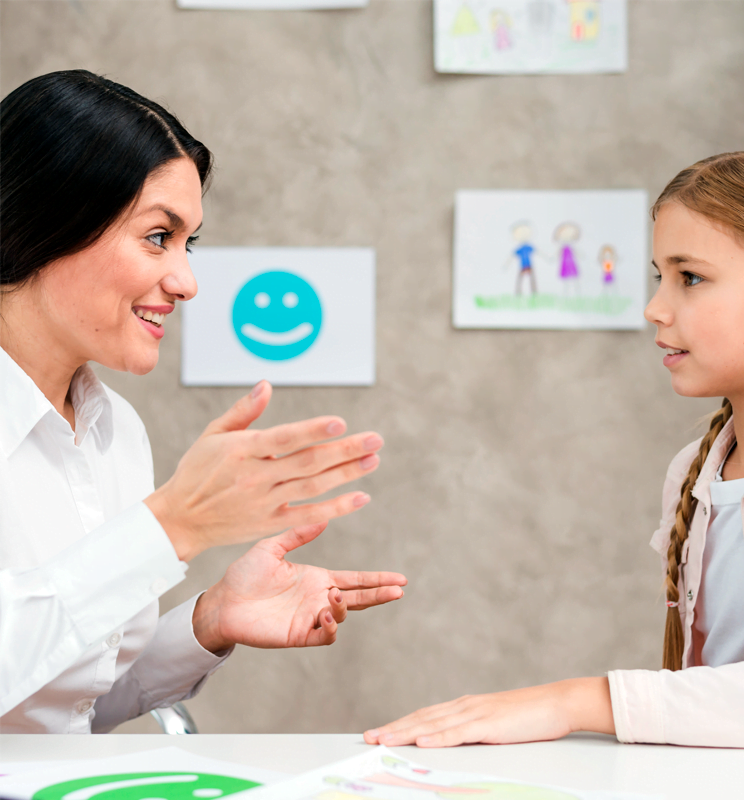 An initial evaluation is performed prior to initiating therapy. The number of sessions vary with each individual. Sessions are usually 50 to 60 minutes. The child or adolescent may require a neuro-psychological evaluation to further identify difficulties that need to be addressed in therapy, at home or in the academic setting.
Meet our Child and Adolescent Psychotherapy team